Two Rivers Aikido / Kalispell Zen Center
is continuing to offer
~ Tai Ji ~ 
Give yourself a mid-day movement meditation respite and rejuvenation.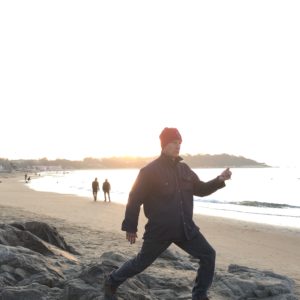 Thursdays  1pm - 2pm
(check calendar for active classes during the school year)
$15 / session
$40 for the series
Pre-registration is appreciated but not necessary.
(its as easy giving us a call)
We are happy to welcome Andy Hamer, steward of Soo Bahk Do Jang in Whitefish as the instructor for this practice. 
Born in upstate New York, Andy Hamer has lived in Whitefish, Montana for the past twenty plus years. His schooling began in Corning, New York. The Hamer Family spent two years living in Paris, France, during his eighth and
ninth grade. He graduated, in Maine, from Yarmouth High School in 1981.
His undergraduate studies took the next six years, culminating with a B. A. from Amherst College. His major was sociology.
The next five years were spent in Portland, Maine running a construction company and sub contracting as a social worker. In 1992 he moved to the Rocky Mountains and settled into Whitefish in the Fall of 1993. Construction continued to be his income source. He also started martial arts training at this time. A two year hiatus in 2000-01, from the Flathead Valley, back to Maine, made him realize that Whitefish was his new home.
He came back to find his martial arts instructor retiring, so he took over that business.
Owner of The Long Hall at 22 Spokane Avenue and Head Instructor of The Sawbuck Do Jang, teaching martial arts is his primary pursuit.
Realizing the importance of cultivating the internal arts, he has found a great passion for Qi Gong and Tai Chi. When recreating he is hiking or skiing the trails and nurturing the garden or preserving the harvest.